A great tasting cake leaves people wanting more…
Having been a guest at a variety of celebrations over the years, I've come to appreciate the importance of creating occasion cakes that not only look beautiful but also offer a delicious flavour and texture. If you're looking for something special for a friend or family member who lives further afield, we also offer brownies by post for that special 'thank you' or 'get well soon' gift.
I have provided indicative price ranges below, as these will vary depending on the type and size of cake, as well as the complexity of decoration. For a personal quote, please drop me an email.
Please be aware that I usually need 2 weeks' notice for a celebration cake that includes sugarpaste decorations.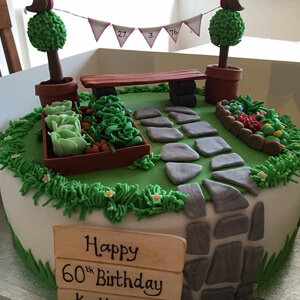 Birthdays
If you'd like a home-baked birthday cake but don't have the time or inclination to do it yourself, we can provide a range of cakes to suit your needs.
Starting at £25 for a 20cm luxury cake, you're sure to make your loved ones feel special with a freshly-baked, mouth-watering cake.
Indicative price range £25-50 for a luxury cake and £50-£130 for a decorative cake.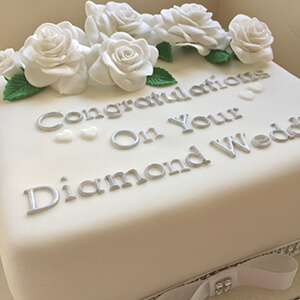 Anniversaries
Whether it's for a small family gathering or a big party, we'll be happy to work with you to create a beautiful bespoke cake. With a choice of sponge flavours, you can choose whether to go for a simple sophistication or something more elaborate.
Indicative price range £40-£75 for a simply decorated cake and £50-£130 for a more elaborate cake.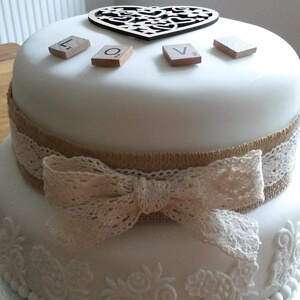 Weddings
We know how important your wedding day is and love getting creative with you to supply a cake that works with your particular theme. We would describe our wedding cakes as understated and elegant – we hope you agree!
Prices start at £120 for a simple iced cake, but will vary significantly depending on the design and number of tiers.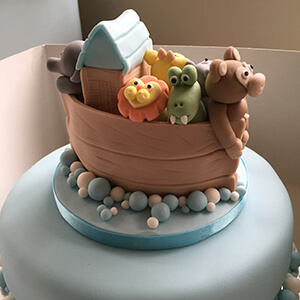 Christenings/Naming Days
Finding a cake that children and adults alike will enjoy is the mark of a good christening or naming day cake! We love working with our customers to design a cake that will be attractive and tasty to the little ones, whilst also offering the 'wow' factor to the proud parents.
Indicative price range £40-£75 for a simply decorated cake and £50-£130 for a more elaborate cake.