Occasion cakes that look beautiful and taste incredible.
I've been a guest at a variety of celebrations over the years. As such, I understand how important it is that the cake not only looks amazing but also delivers delicious texture and flavour.
At Caroline's Cakes, we create bespoke cakes for all occasions, including weddings, birthdays, christenings, and anniversaries. Please take a look at our indicative price ranges below. All prices are for guidance only, and they do vary based on the type and size of cake and the complexity of the decoration. For a personal quote for your bespoke cake, please send us an email.
Please note that, typically, we need two weeks' notice for a celebration cake that includes sugarpaste decoration.
If you have family or friends who can't attend your celebration, we also offer brownies by post. These tasty treats are beautifully packaged and sent via Royal Mail to arrive through your recipient's letterbox.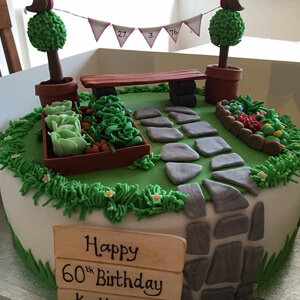 Birthdays
There's nothing quite like a homemade birthday cake. However, when you don't have the time, or inclination, to create one yourself, let our team bake you a delicious, freshly made, mouth-watering cake to make your loved ones feel special.
We provide a range of cakes to suit your requirements. Prices range from £25 – £50 for a luxury cake, and £50 – £130 for a decorative cake.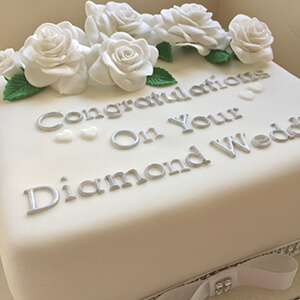 Anniversaries
Whether you're hosting a small family gathering or a big party, we'll happily work with you to create a beautiful, bespoke cake to mark your anniversary. With a choice of sponge flavours, you can choose whether to go for simple sophistication or something more elaborate.
Prices range from £40-£75 for a simply-decorated cake, and £50-£130 for a more elaborate cake.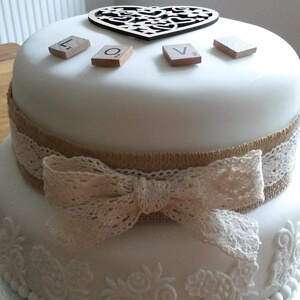 Weddings
Your wedding day is one of the most important days of your life. To mark such a special occasion, we create wedding cakes that are both elegant and understated. We love working closely with you to get creative and deliver a cake suited to your personal theme.
Prices start at £120 for a simple, iced cake, but costs will vary significantly depending on your chosen design and the number of tiers.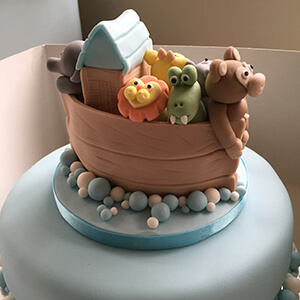 Christenings/Naming Days
A cake that both adults and children will enjoy is the mark of a good christening or naming day cake. We love working with our customers to design a cake that is fun for the little ones while also delivering the 'wow' factor for the proud parents, and is delicious on all taste buds!
Prices range from £40-£75 for a simply-decorated cake, and £50-£130 for a more elaborate cake.