Delicious cakes to suit all dietary needs
There's no reason why your diet should mean you have to miss out on tasty treats.
We're often asked to create cakes that are suitable for special dietary requirements. Understanding the importance of allergen-avoidance, we're pleased to offer a selection of bakes suitable for those looking for gluten, wheat, dairy and egg-free options.
We're always developing our menu, but below you can find a selection of our current free-from cakes, loaves and traybakes in a variety of flavours.
Prices start from £23 for 8 inch whole cakes, and £15 for loaves and traybakes.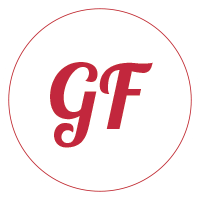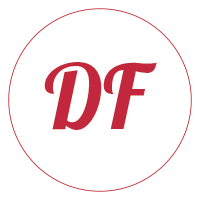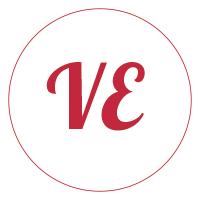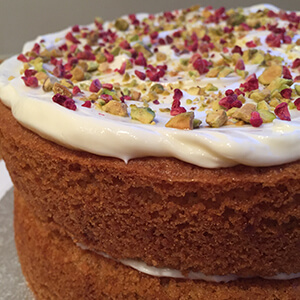 Whole Cakes
Apricot & orange (GF)
Blueberry swirl (GF)
Carrot (GF or DF)
Cherry & almond (GF, Ve)
Chocolate & cherry (Ve)
Chocolate, pear & cardamom (GF)
Coconut & lime (GF)
Courgette, coconut & lime (DF)
Cranberry & orange (GF)
Orange & hazelnut (Ve)
Rose & pistachio (GF)
Victoria sponge (GF, DF)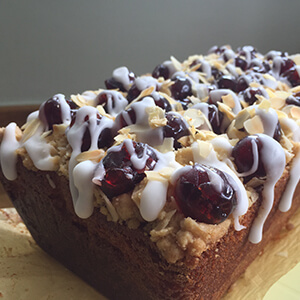 Loaves
Banana, walnut & cinnamon (Ve)
Cherry Streusel (GF)
Date & ginger (GF)
Orange, cardamom & yoghurt (GF)
Strawberry & white chocolate (GF)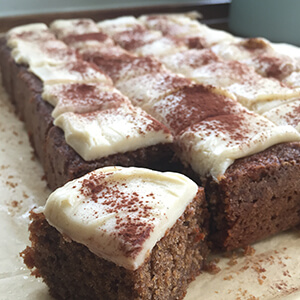 Traybakes
Blueberry (Ve)
Capuccino (GF)
Cherry bakewell (GF, Ve)
Orange & cardamom (GF)
Raspberry (Ve)
Lemon polenta (GF)