CHRISTMAS AT CAROLINE'S CAKES
The countdown to Christmas has begun which means it's a busy time in the kitchens here at Caroline's Cakes.
We're delighted to share our Christmas 2020 range of home-made deliciousness, introducing some new designs as well as staying true to some old favourites.
It wouldn't be Christmas at Caroline's Cakes without a delicious celebratory cake. Our beautifully-rich Christmas cakes are packed with mouth-watering seasonal flavours, covered in marzipan and topped with fondant icing and hand-crafted decoration. Or if you're after something that appeals to the little people in your life, why not think about an igloo cake complete with penguins or our almost too cute to eat Rudolf the Reindeer cake? We also have our ever-popular Christmas-themed cupcakes, with festive icing and a variety of flavours for all the family to enjoy.
Whether you're looking for unique, corporate gifts from the heart of Yorkshire, cake to share with loved ones, or a home-baked gift to say 'thank you' this Christmas, at Caroline's Cakes we have the treats to tempt you.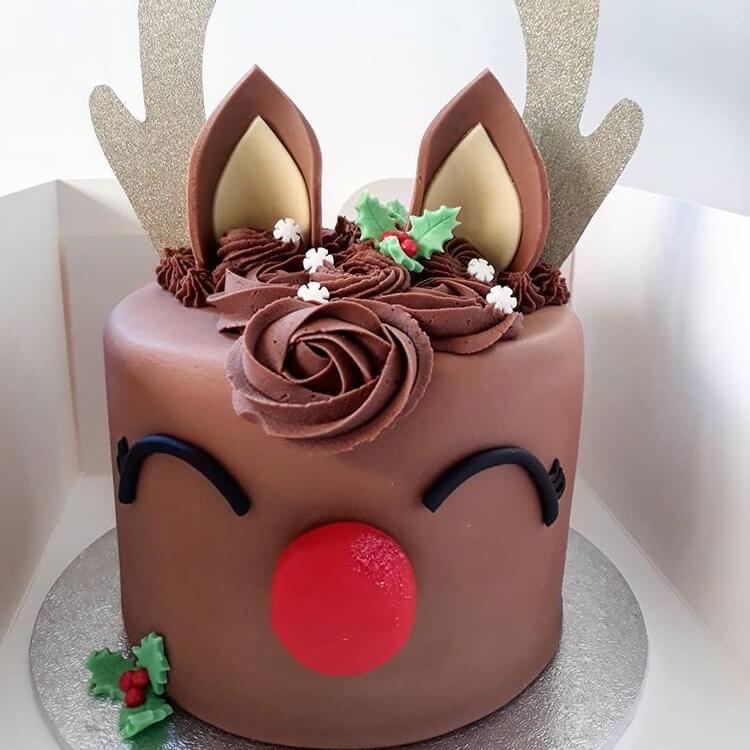 Rudolf the Reindeer Cake
Made from a light chocolate sponge with chocolate buttercream or a rich chocolate fudge cake with ganache, this Rudolf cake will be adored by children of all ages.
Price: £40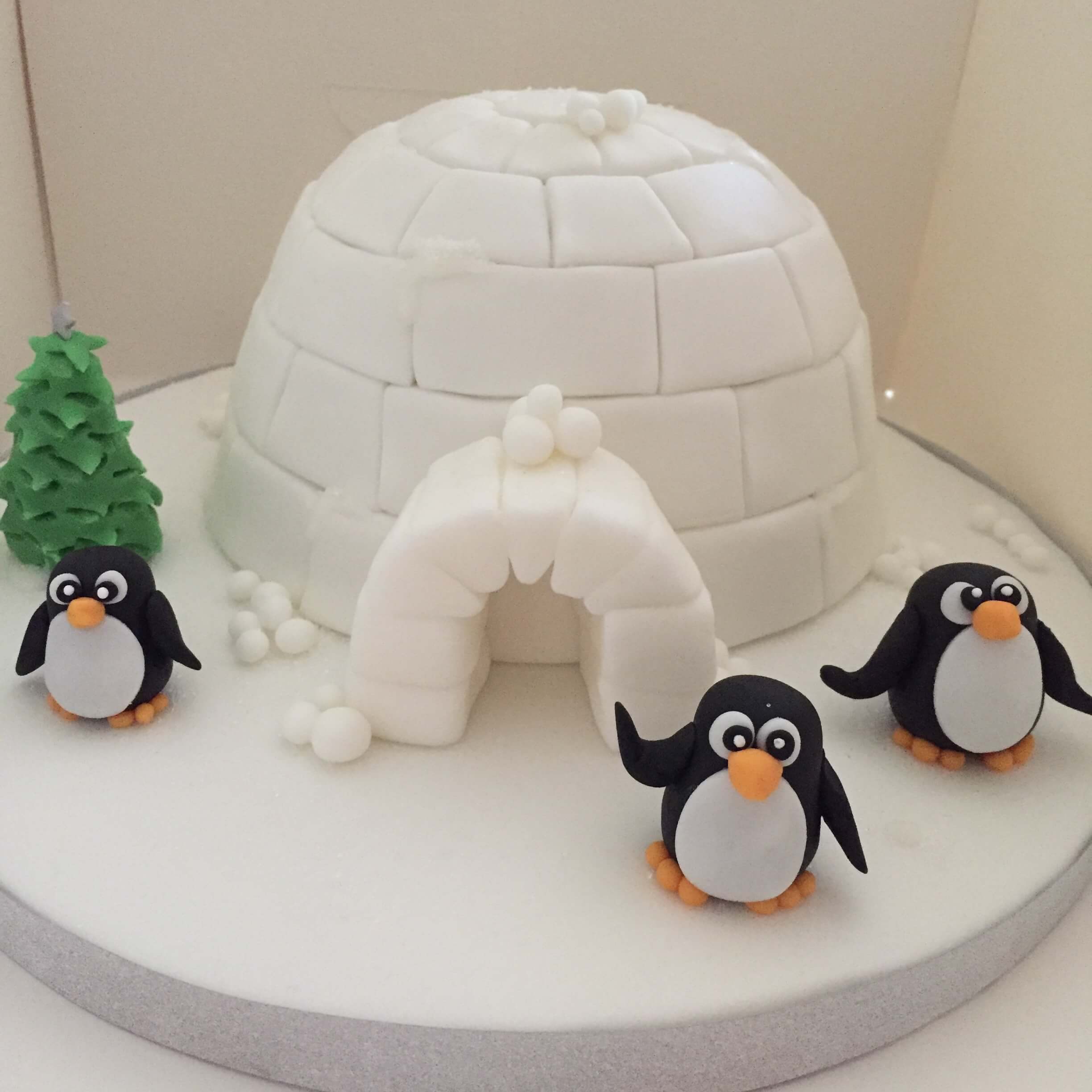 Igloo Cake
A fun alternative to the traditional Christmas cake and a must for any penguin lovers out there. Whether you opt for our luxurious traditional fruit cake or a decadent chocolate alternative, this family of penguins will welcome you to their igloo home with open wings
Price: £35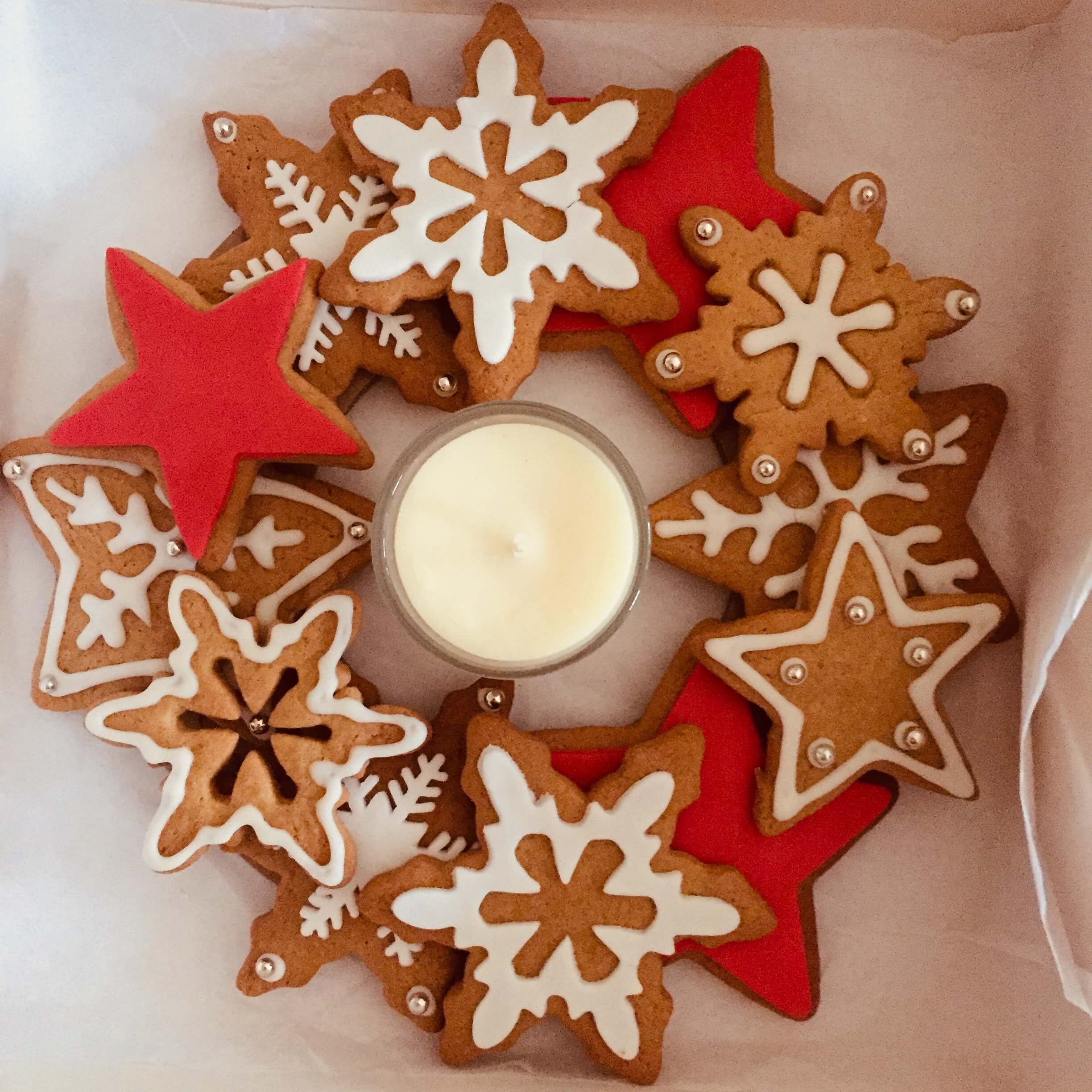 Gingerbread Garland
Offering the perfect Christmas table centrepiece, this delicious edible gingerbread wreath can be eaten as a melt in the mouth accompaniment to a glass of mulled wine or a warming mug of hot chocolate. And if you want the full sensory experience, why not add a seasonal orange and cinnamon candle (made for Caroline's Cakes by our friends at the Harrogate Candle Company) to your order for an additional £5?
Price: £25 or £30 including candle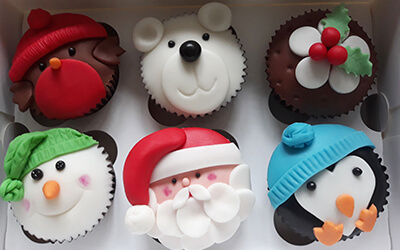 Christmas Cupcakes 
Who could resist these gorgeous Christmas cupcakes? Individually iced in seasonal colours with festive decoration, our delicious, fun cupcakes are available in a range of popular flavours: vanilla, chocolate, lemon, red velvet, and chocolate orange.
Price: £12 (box of four); £18 (box of six); £36 (box of twelve)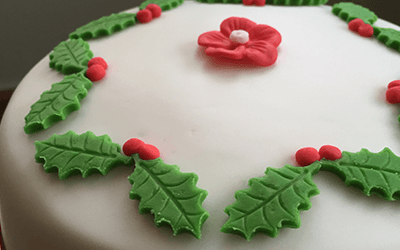 Christmas Cakes
A rich, traditional Christmas cake, available in two sizes. Our renowned cakes are packed with fruit, infused with brandy, covered in marzipan, coated in white fondant icing and finished with hand-crafted seasonal decoration.
Price: £30 (six-inch cake); £50 (eight-inch cake)